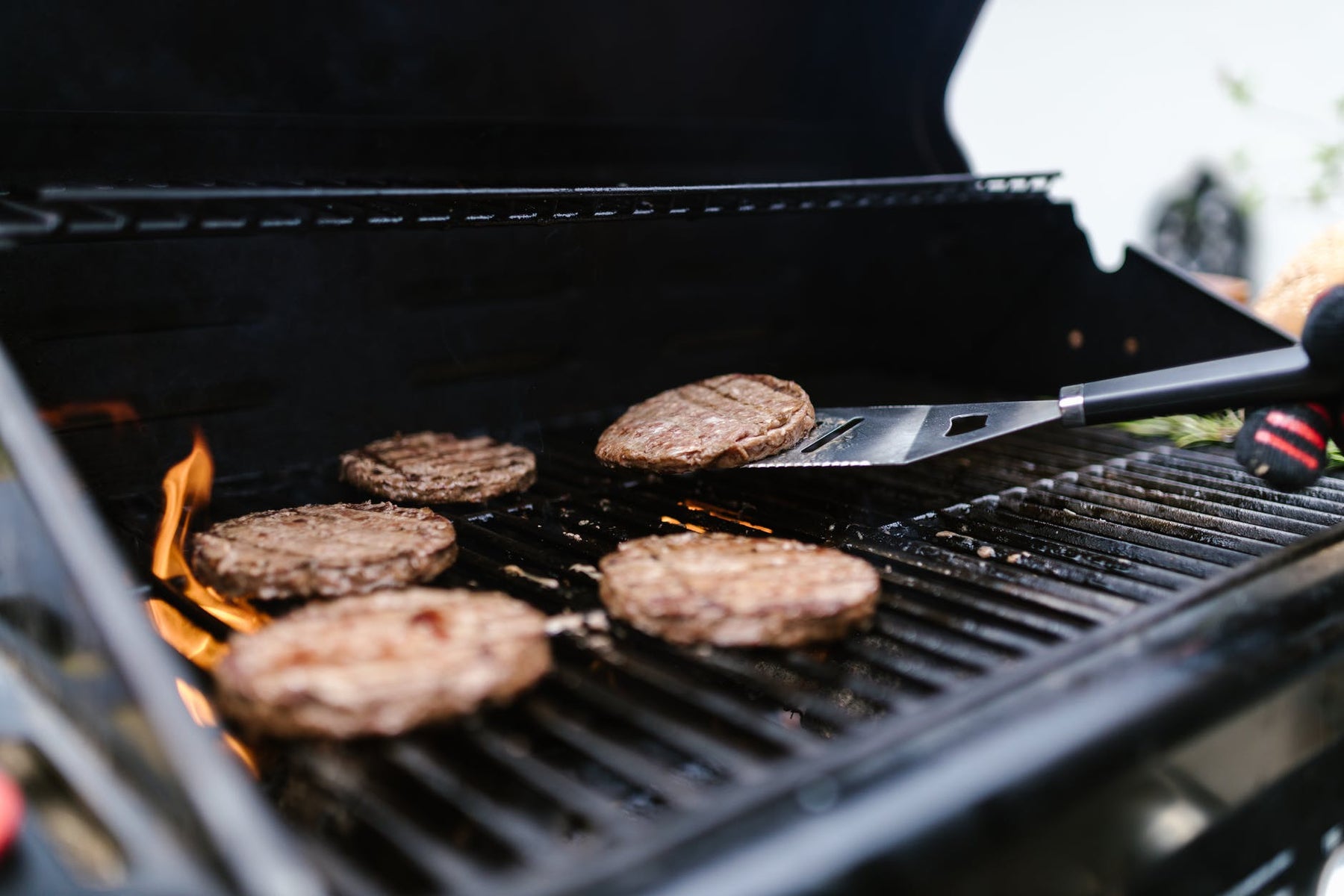 Pellet Grill Consumption Chart: How Long Do Pellets Last?
The consumption of wood chips for a pellet grill is among the many crucial details you should know when getting into grilling.
But for a newbie cook like you, is there a way to know the specifics of this process? The short answer is yes.
In this post, let our resident chefs give you a quick overview of how pellet consumption works.
Pellet Grill Consumption Chart
| | | |
| --- | --- | --- |
| Temperature Set Point | Pellet Weight | Cooking Minutes |
| 200°F | 0.70 lbs | 94.92 min |
| 300°F | 1.20 lbs | 55.0 min |
| 400°F | 1.83 lbs | 39.69 min |
Average Pellet Consumption of Grills Per Hour 
As you can see in the chart above, the consumption pellets in your pellet grill plays around 1 to 2 pounds per hour.
However, this measurement is only accurate when you set the temperature around 200 to 400 degrees during the cooking process. 
If you plan to cook meat at over 400 degrees Fahrenheit, the pellet consumption rate can increase by over 3 lbs per hour or more. 
Although most grill owners follow these general estimations, keep in mind that many factors can affect how your grill consumes pellets. These circumstances include the internal meat temperatures, environmental variables, cookware insulation, and many more. 
If you're still unsure, our resident chefs recommend checking the manufacturer's manual. Typically, you'll find a chart section of recommended pellet load per temperature point.
Remember, each grill has different construction and features that may affect how pellets are processed during the grilling sessions. 
Cost of Wood Pellet vs. Propane Grill
It's no secret that wood pellets and propane grills have been compared by cooking enthusiasts time and time again. Why?
Because these cooking chambers are both cost-effective and efficient.
However, did you know that the cost of propane cost over 26 percent higher than wood pellets? Although propane grills are cheaper, refueling them can be expensive in the long run.
Different markets and demands can influence the prices of buying, using, and maintaining a propane grill [1]. In the long run, using wood pellets for cooking will cost you less because of their low maintenance constructions, heat-efficient features, and safer components. 
Grill Brands and Average Pellet Consumption 
Pit Boss Pellet Grill Burn Rate
If you plan on cooking meat low and slow, one of the best options that'll cost you less in fuel consumption is a Pit Boss pellet grill. As long as your grill's temperature is set below 400 degrees, expect it to burn at least one pound of pellet per hour. 
But if your Pit Boss grill is quite old, there could be slight changes in its pellet-burning process. As you know, older models often don't have digital sensors and probes, so your old Pit Boss Grill may burn an unnecessary amount of pellets. 
To lessen the chances of this from happening, our cooking experts recommend cleaning the grill regularly.
With less ash buildup and grease, your unit may heat up faster and not waste wood pellets loaded in the hopper.
Memphis Grill Consumption Rate
First, check the specs of your Memphis pellet grill. If the label says it can carry around 20 pounds of pellets at a time, then it'll take six to twenty hours of cooking time before you have to refill it again. But of course, this estimation still depends on the level of heat you've set for your grill. 
CookShack Pellet Grills Consumption Rate 
As mentioned before, always check the specifications of your CookShack pellet grill as this information may be different by model. For example, the CookShack PG500 pellet grill is rated at 1.2 - 2 lbs. of pellets for a 400° F cooking temperature per hour.
FAQ 
1. How long does 9kg of pellets last?
A 9kg of pellets will last 20 hours long if your grill's temperature is set low to at least 150 degrees. For higher temperatures and long heat exposure, the most consumption it can take is 10 hours. However, the type of meat you're cooking can also affect these pellet rate estimations.
2. Do Traeger grills use a lot of pellets?
No, Traeger grills don't use a lot of pellets. In fact, these grill selections consume a similar amount of pellets as other typical brands in the market. On average, your Traeger grill will consume one to three pounds of pellets per hour, depending on the heat range you've set. 
Conclusion 
Admit it or not, the pellet grill consumption chart is just a general guideline that may change over time.
Remember that these estimations can be affected by the meat type, weather conditions, and grill insulation.
Since many manufacturers introduce different technology in their grills, our resident cooking experts still recommend checking your unit's manual.