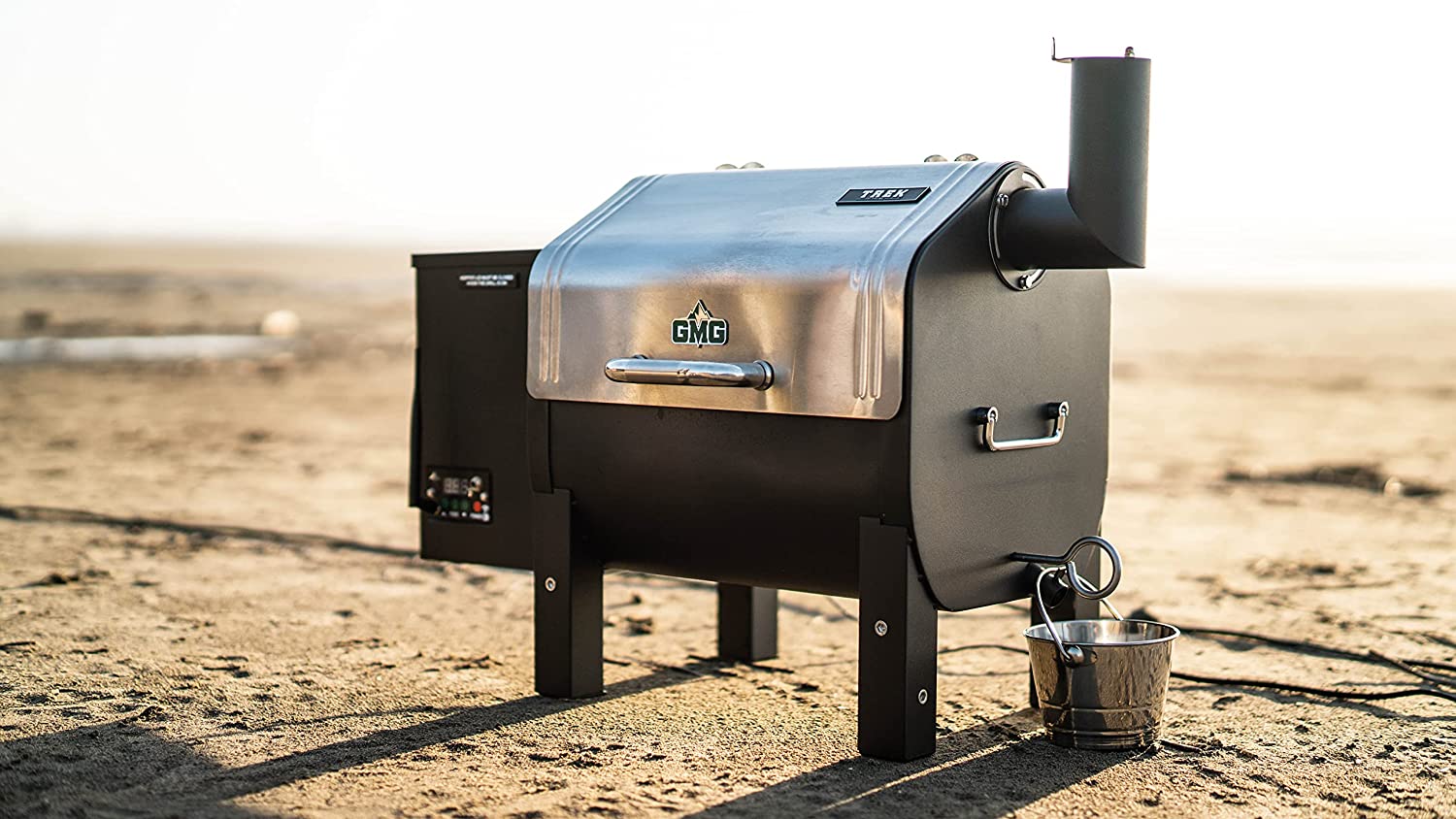 Green Mountain Grills Review: Are They Any Good? (2022)
If you are looking for high-quality pellet grills that are multifunctional and affordable, then Green Mountain Grills undoubtedly fit your standards. Their different lines offer different expertise. However, some of us do not have the luxury of trial and error, so our top grill experts have compiled their insights in this Green Mountain Grills review to help you decide your best option.
Green Mountain Grills: History and Reputation
Smoke, grill, and slow cook—a lot of us would think these are three different functions for three different cooking machines, but that's just not the case anymore. The Green Mountain Grills are known for their high-quality pellet grills that can do all these and more. It was founded by Jason Baker in 2006 and has been recently rebranded as GMG.
Apart from high-quality, premium grills, they also offer grill accessories, pellets, and even BBQ rubs.
Green Mountain Grills Features and Offers
Grills and Smokers
GMG grills and smokers are known for their smart features and versatility that is on par with premium brands. This is one of the best brands to pick especially when you are on a budget, but do not want to sacrifice quality and overall functionality.
Lines 
The two main lines of GMG are Prime and Choice. Their main difference is power—prime has 12V direct power, while Choice has 110V. Their three flagship models are:
Peak
The largest among the three is the Peak. It is formerly called Jim Bowie and is ideal for catering to large parties and crowds. The Peak models come with either WiFi or non-WiFi versions and in stainless steel or black color.
Ledge 
Formerly called Daniel Boone, the Ledge is easily the most popular GMG grill model. It is mid-sized and perfect for outdoor cooking. This highly affordable unit is Bluetooth and WiFi-enabled, has a responsive app for smartphones, solid all-around performance, and other extra features that are beyond one's expectations. 
Trek
Formerly Davy Crockett, Trek is the smallest GMG grill. It has 219 square inches of grilling space and only weighs 57 lbs. This portable grill is built for go-to-campings and tailgating adventures. It has a hopper capacity of 9 pounds and like its brother models, is packed with smart and solid extra features.
Manufacturing
Most of GMG's grills and accessories are manufactured in China and are sold through a network of authorized dealers across the US.
Accessories
GMG is not only known for its grills but also its wide selection of grill accessories. From grill covers to oven mitts, you can basically get anything off their website and local stores.
Pricing and Warranty
Green Mountain Grills are mostly mid-range in terms of price, which makes it the perfect choice if you are on a budget but do not want to sacrifice quality. All of their grills offer a 3-year limited warranty that covers defects in workmanship and materials.
Customer Support
The GMG website is constantly updated to cater to frequent queries by its users. It includes how-to videos as well as information on parts and firmware and a support line if all else fails.
Our Top Pick from GMG: Green Mountain Davy Crockett Grill
Named after the 19th Century American frontiersman and folk hero [1], the GMG Davy Crockett is the go-to grill for smaller crowds. It is a quality portable grill that is perfect for camping, tailgating, traveling via RV, and backyards with limited spaces.
Size and Construction
Our experts sing praises on how easy this grill is to assemble. This portable grill may be light in weight, but it is packed with great features. It has the usual peaked lead, convenience tray, and digital board controls.
The Davy Crockett also has foldable legs, making it easy to store and carry. It is also battery-operated, as finding an electrical plug in the wild can be tough.
Cooking Performance
The Davy Crockett has a dual meat probe that is controllable via WiFi and comes with a USB charging port. It has a cooking space of 219 square inches, which is ideal for a small, intimate crowd.
Temperature Range
The temperature range of GMG grills is 150° to 550° F, in increments of 5°. All GMG grills have Sense-Mate thermal sensors that constantly monitor the ambient temperature to adjust to the weather. Thus, when it gets cold, the grill is automatically put in turbo mode.
FAQ
Is a Green Mountain grill worth it?
Yes, a Green Mountain Grill is worth it. GMG offers a wide range of excellent grills to choose from at a more flexible price point than most brands.
Conclusion
Finest quality grilling at a reasonable price–this is what sets GMG apart from other brands. Its versatile range of models, for big parties to intimate crowds, is sure to tick your boxes.
Among these, we have reviewed the portable Trek model that is perfect for any adventure. We hope this Green Mountain Grills review has inspired you to get grilling today!